Adrian and Deena – Liver Building wedding
Adrian and Deena's wedding was my first time being a Liver Building wedding photographer. It was actually my first Liverpool wedding.
We started the day off at the Titanic Hotel, this in itself is an incredible building full of old industrial character. The first thing that strikes you about the rooms is the darkness but each has incredible directional light. Both Adrian and Deena got ready here. This made everything run so smoothly as I could photograph both morning preparations on my own. Did I mention that directional light already!? Well it wasn't long before It was time for Deena to get in her dress and be ready to leave, these are some of my favourite prep shots.
As we arrived at the venue at the Royal Liver Building the sheer scale of the it made everything feel truly special. Its such an iconic setting and a real treat to be a Royal Liver Building wedding photographer. The ceremony room was set out with a ginormous flower arch, this perfectly framed Adrian and Deena in front of their guests. The ceremony itself wasn't a very long affair, before we knew it we were heading down to the streets and the view over the Mersey. Adrian and Deena took a walk across to the St. Nicolas Church Gardens for the perfect view of the Liver.
It was pretty much time to be seated. The room was dressed and it was food first, speeches after. The speeches brought with them a lot of laughs, a few tears and some wonderful stories. Adrian didn't really get that much of a grilling, I suppose thats a good thing for him! After all of this we took a stroll to make the most of the evening sun. It was blustery though, and thats maybe an understatement. You will see a few pictures of Deena's veil actually coming off and blowing along the riverside path. Some unusual weather always adds to the pictures. In this case the movement that the breeze gave was stunning and had to be utilised.
This was time for the evening celebrations, The main highlights were some sparklers in the dusky sky and a wonderful first dance. This rounded off the day perfectly.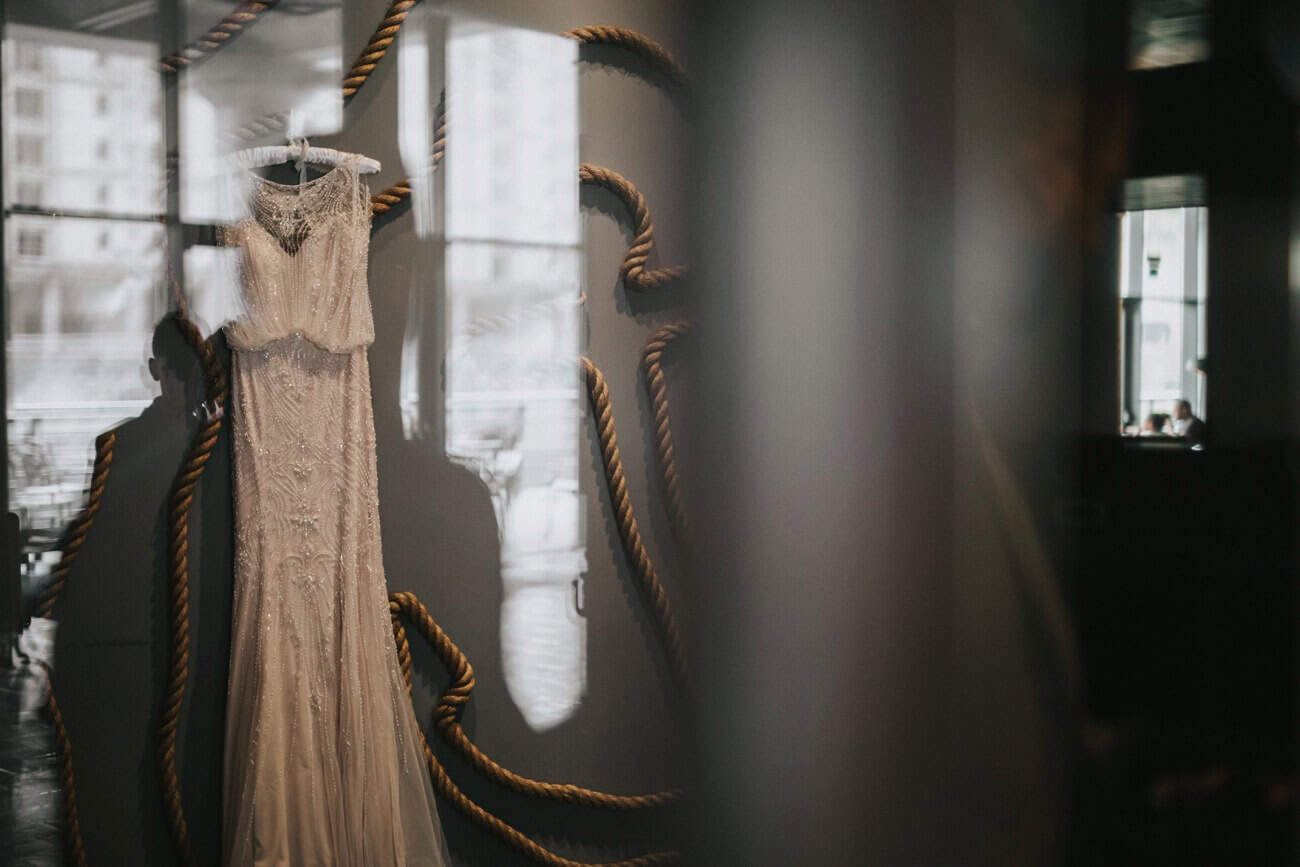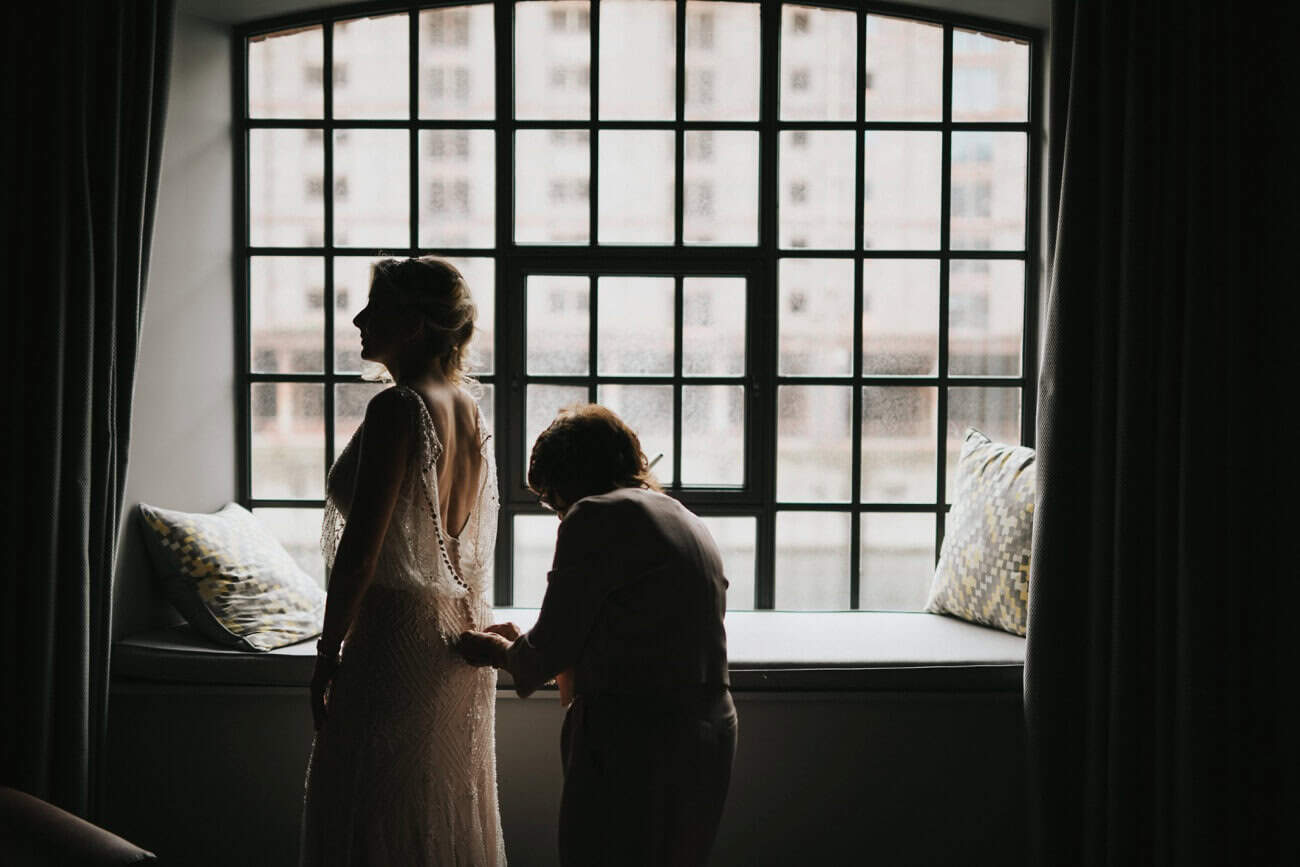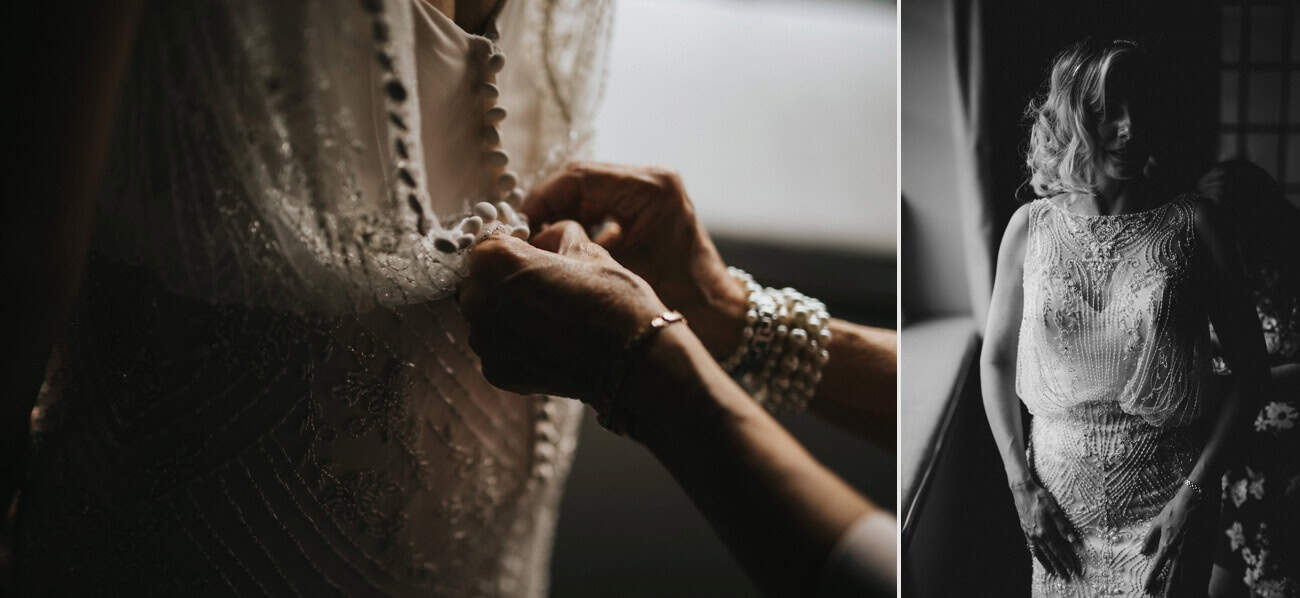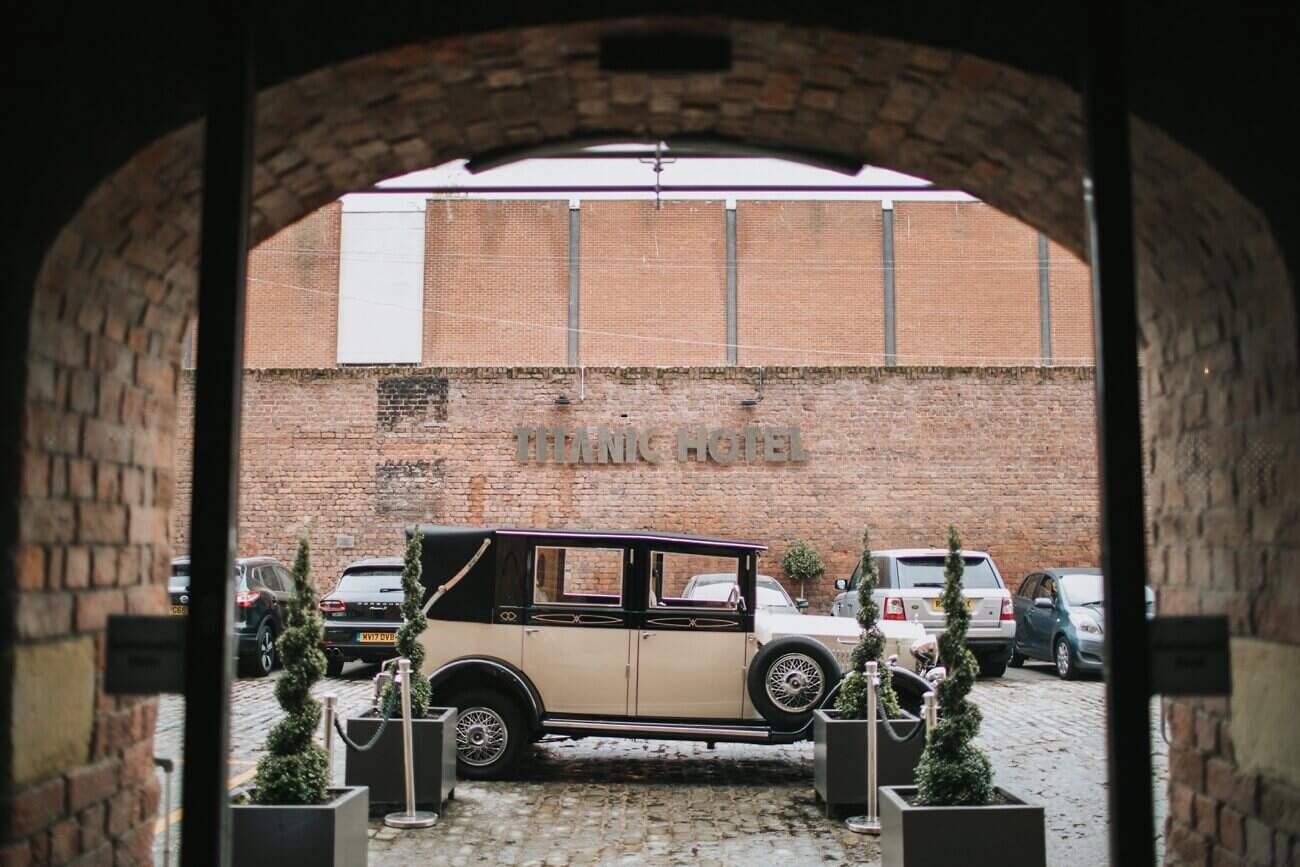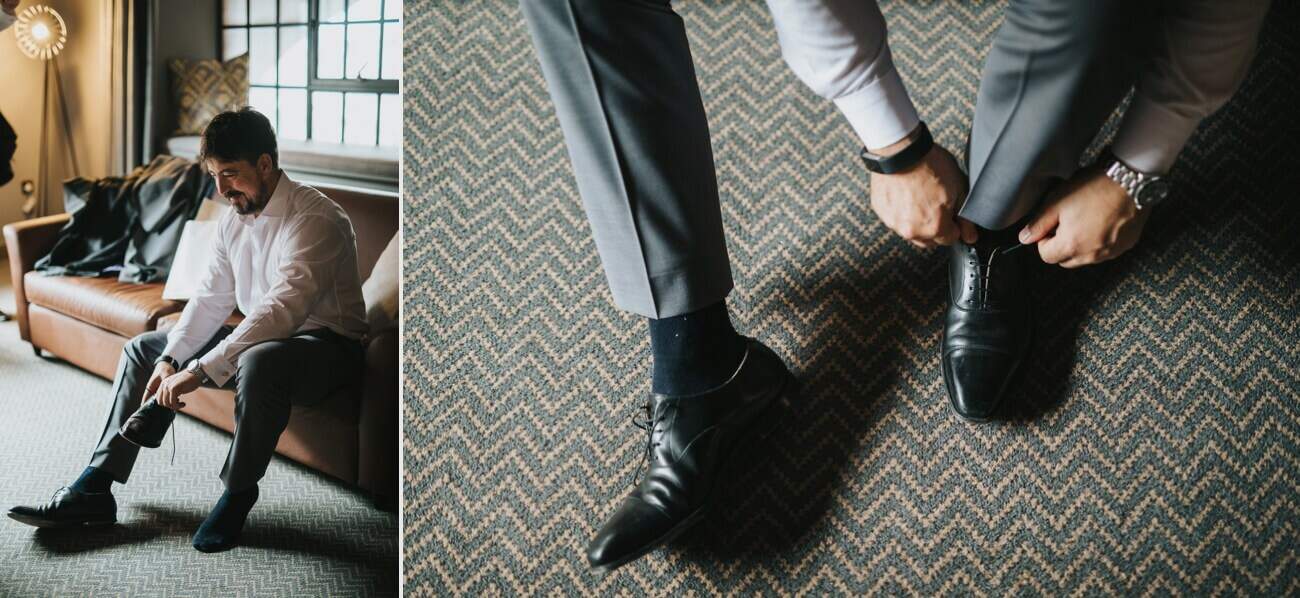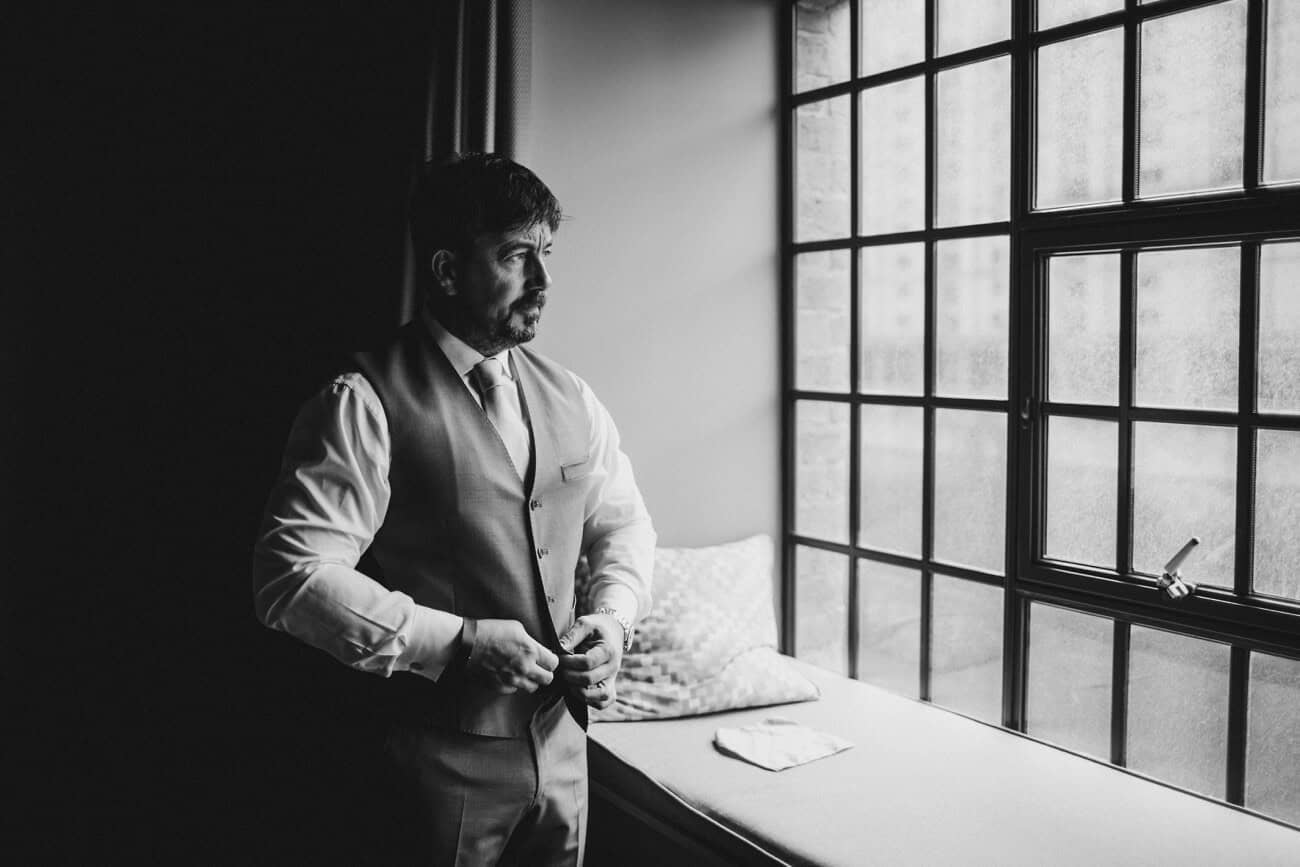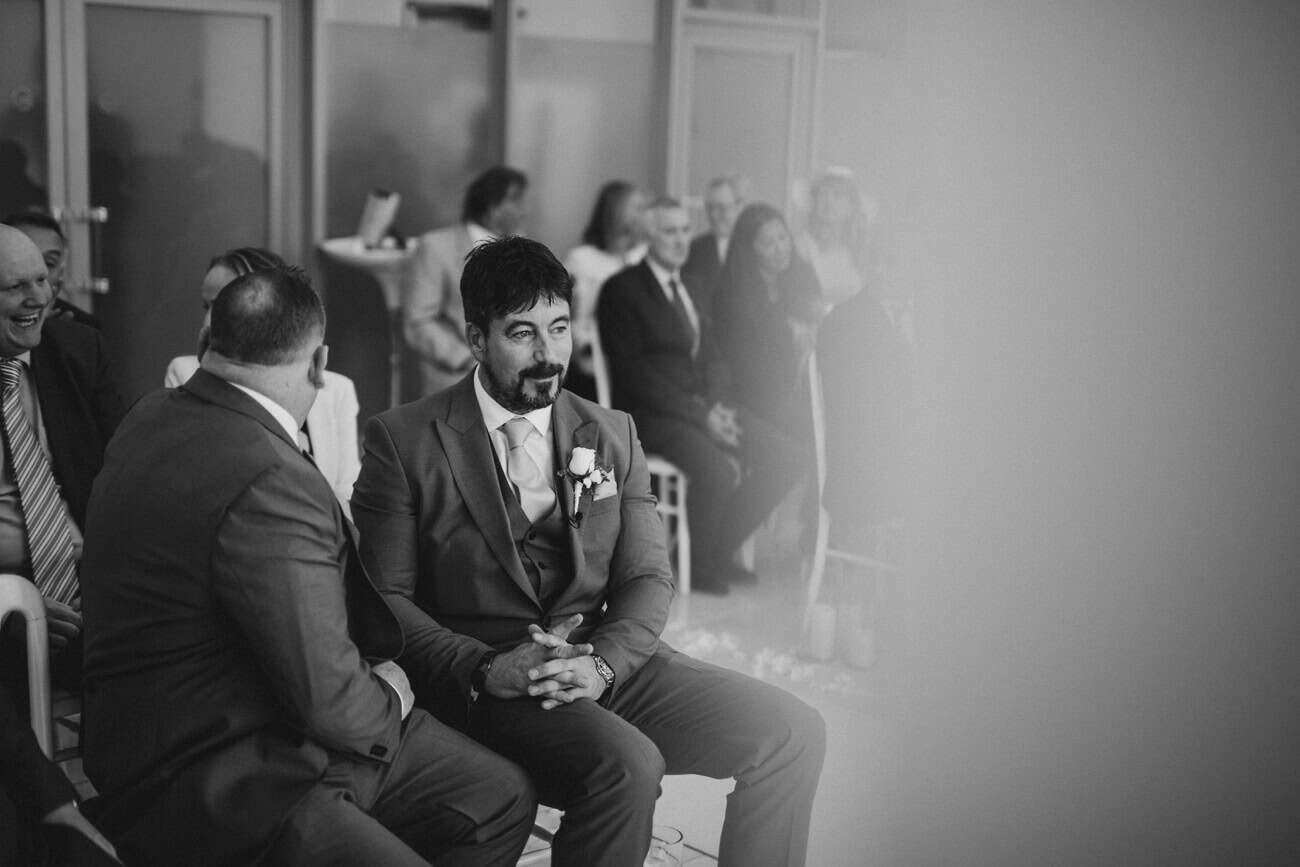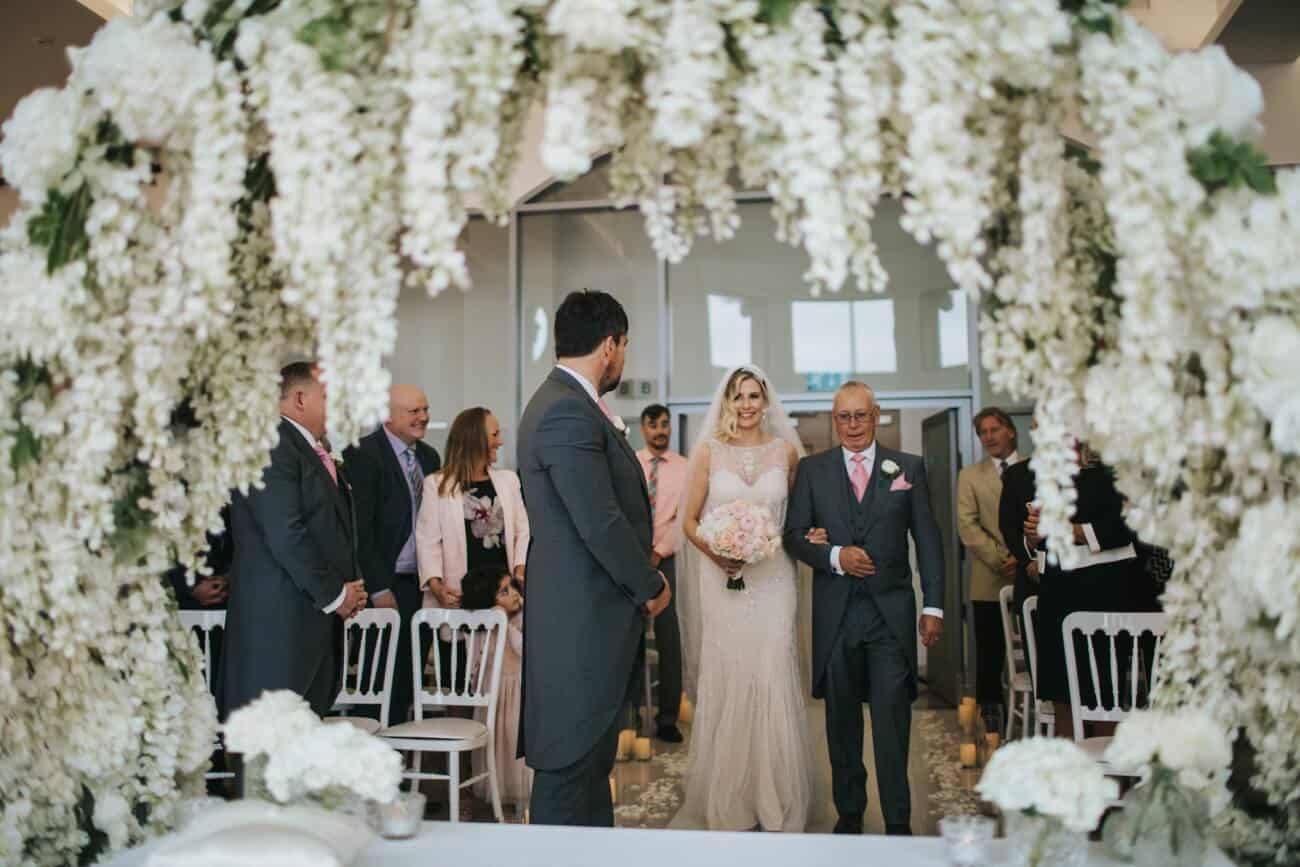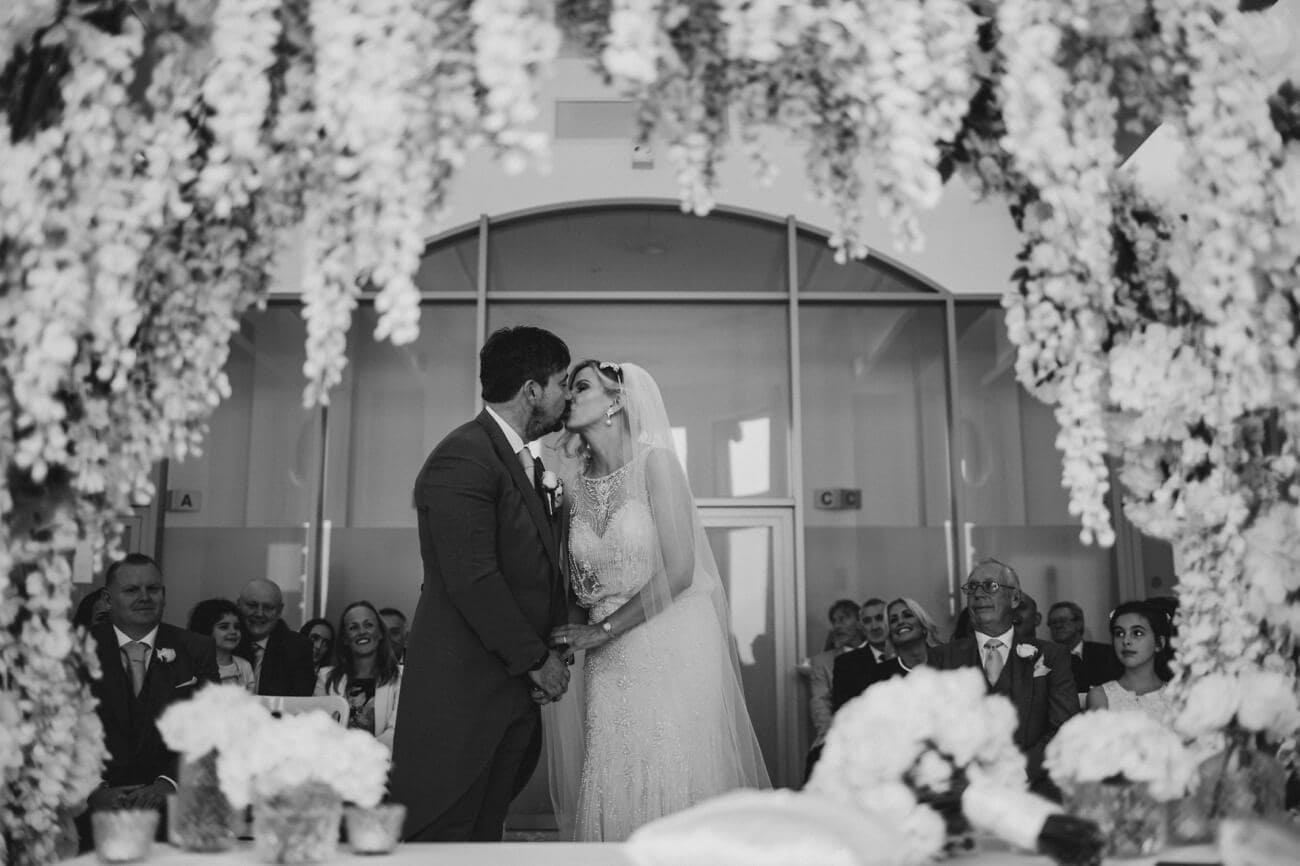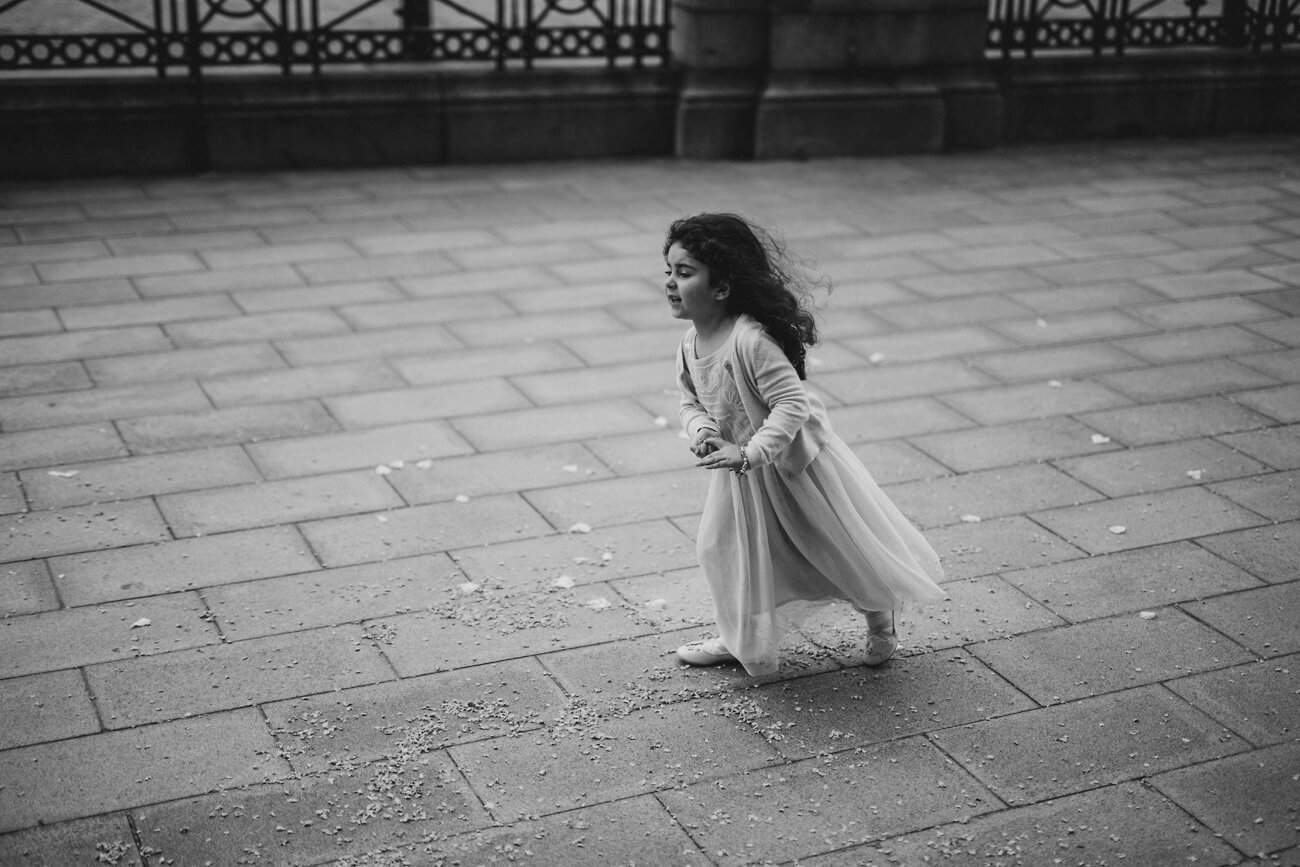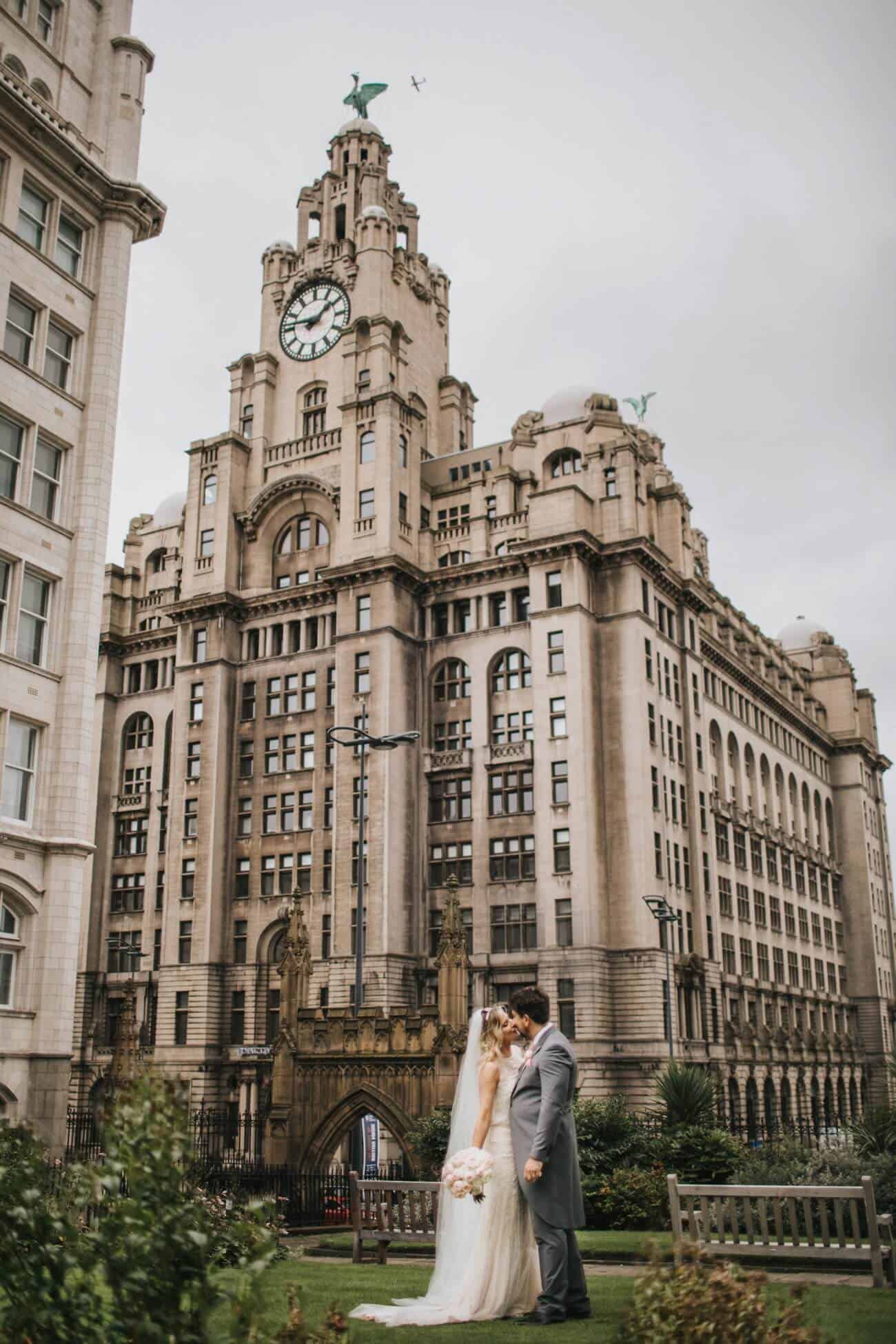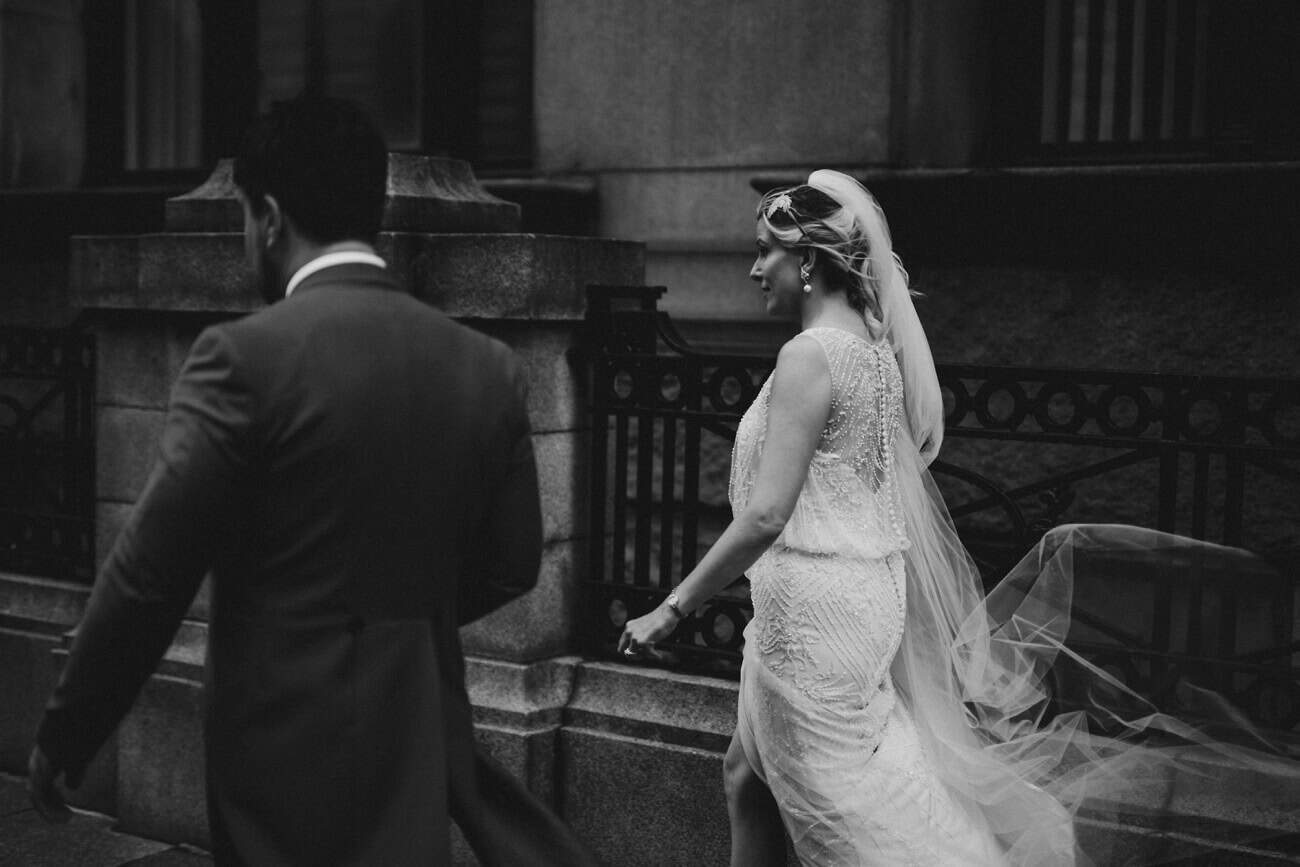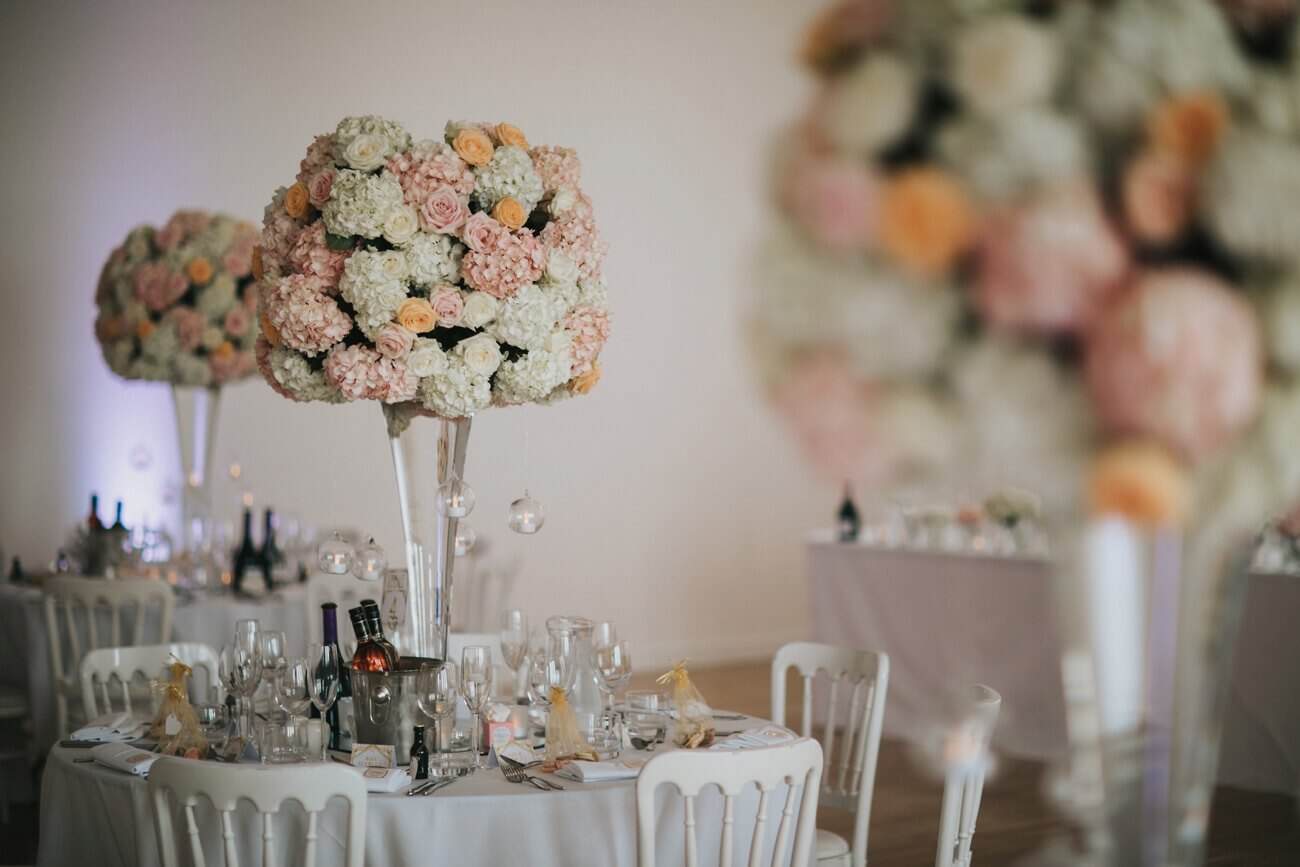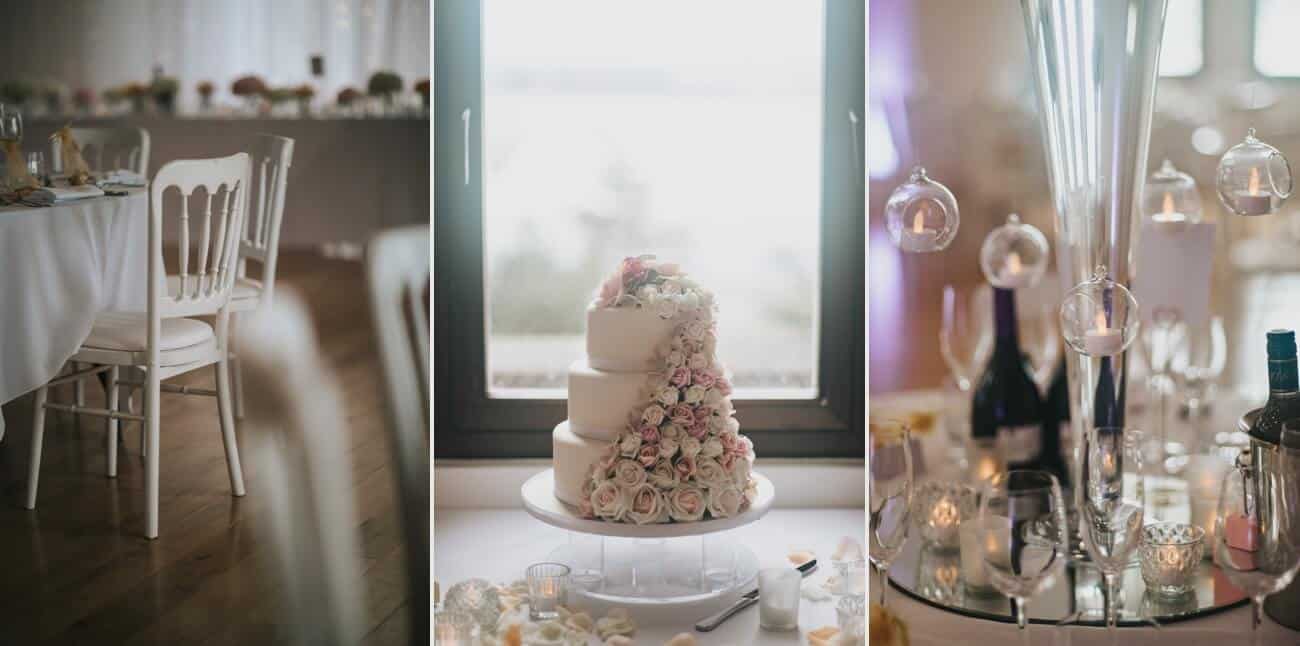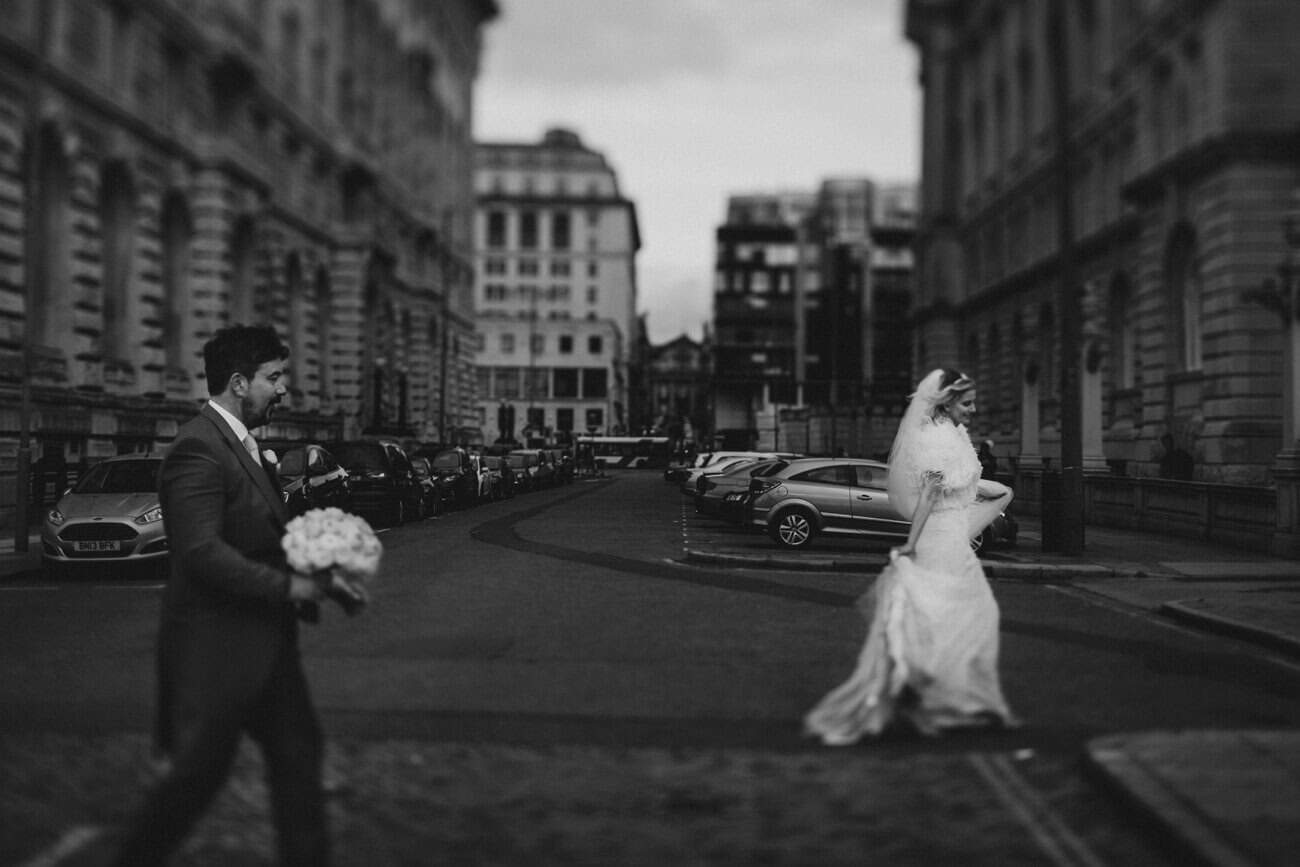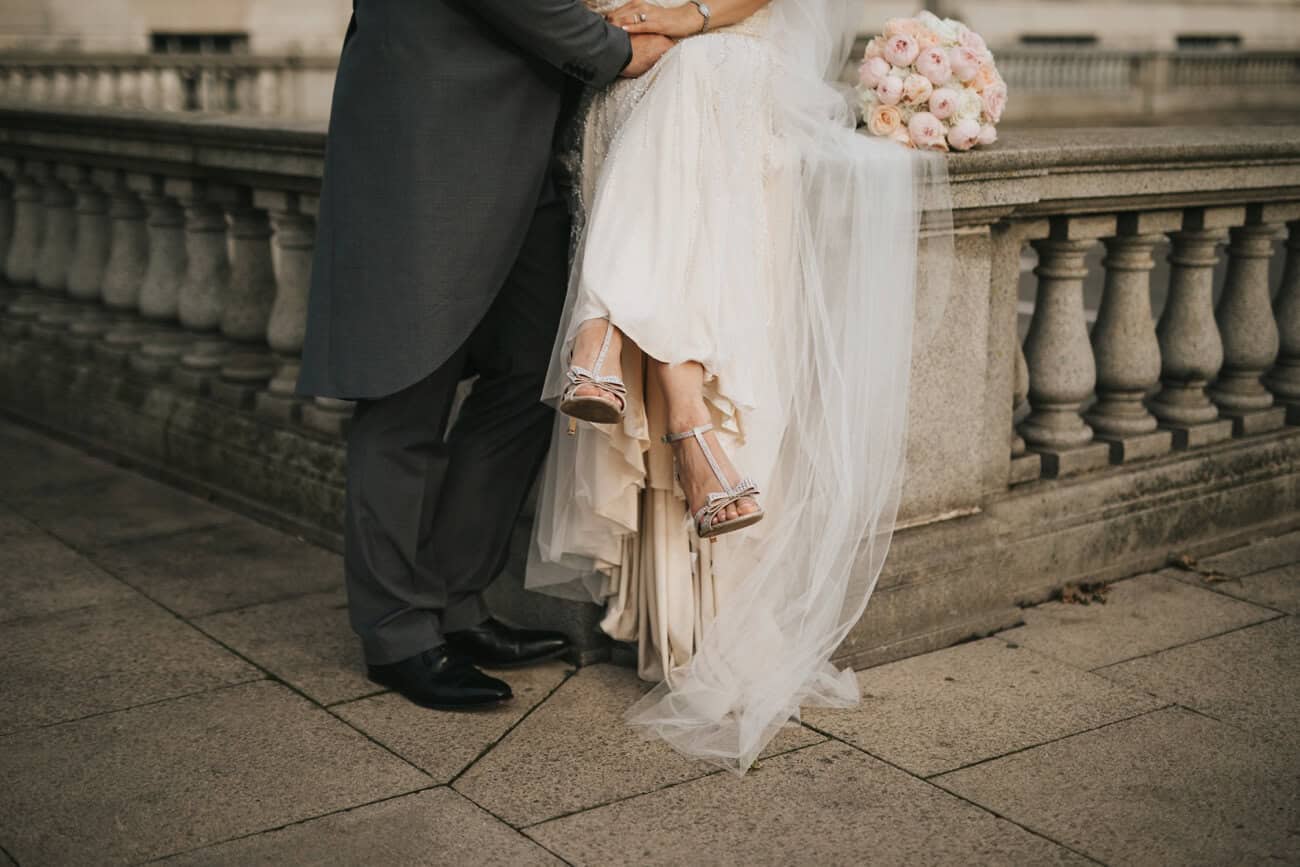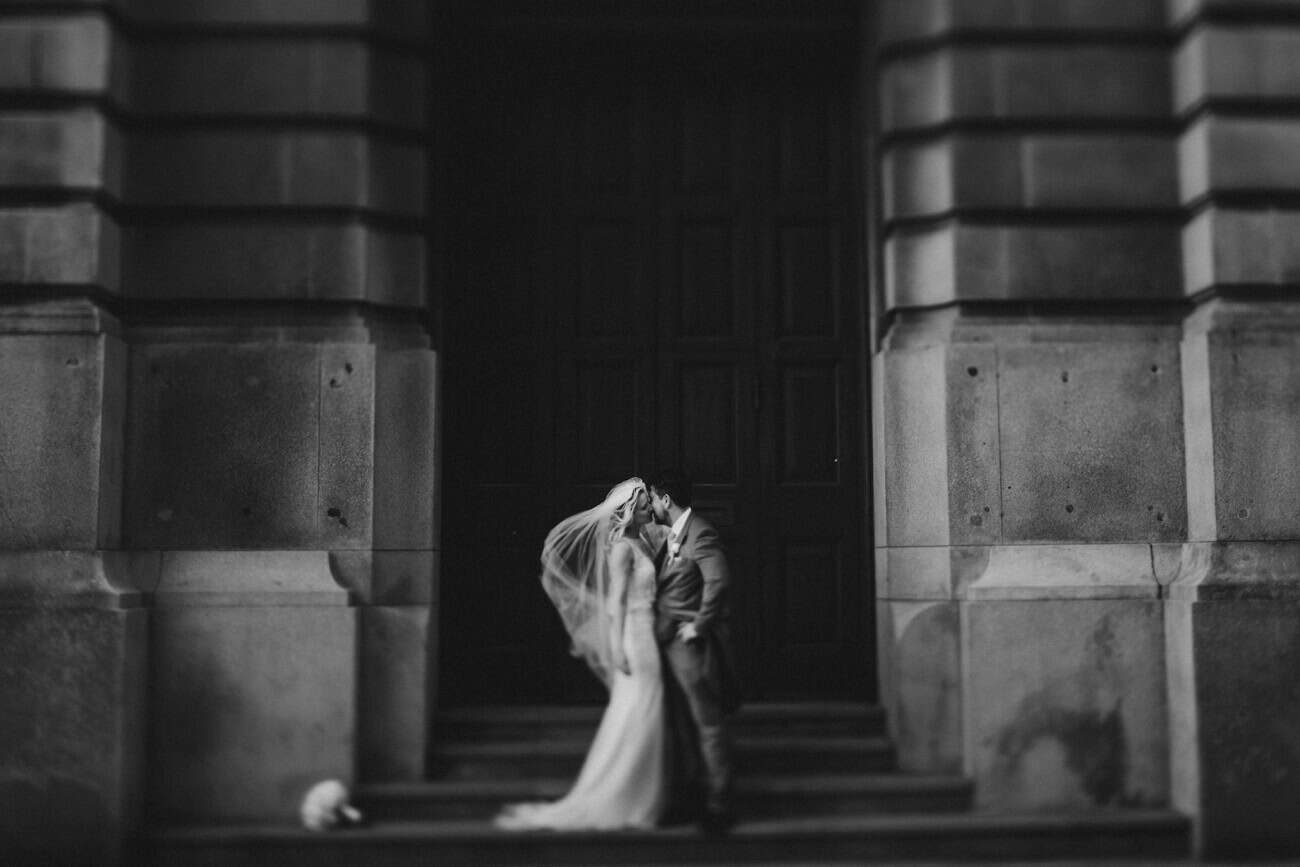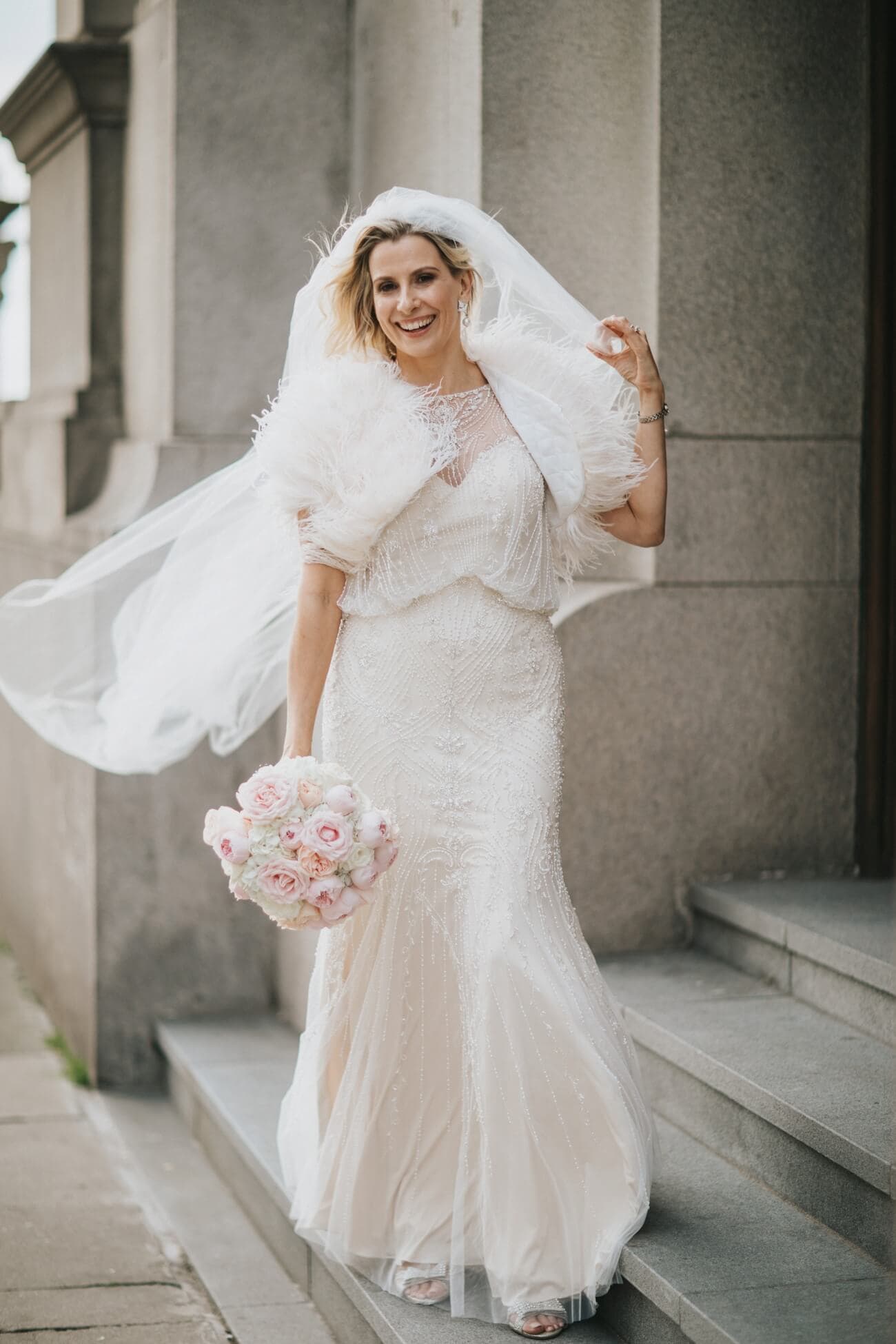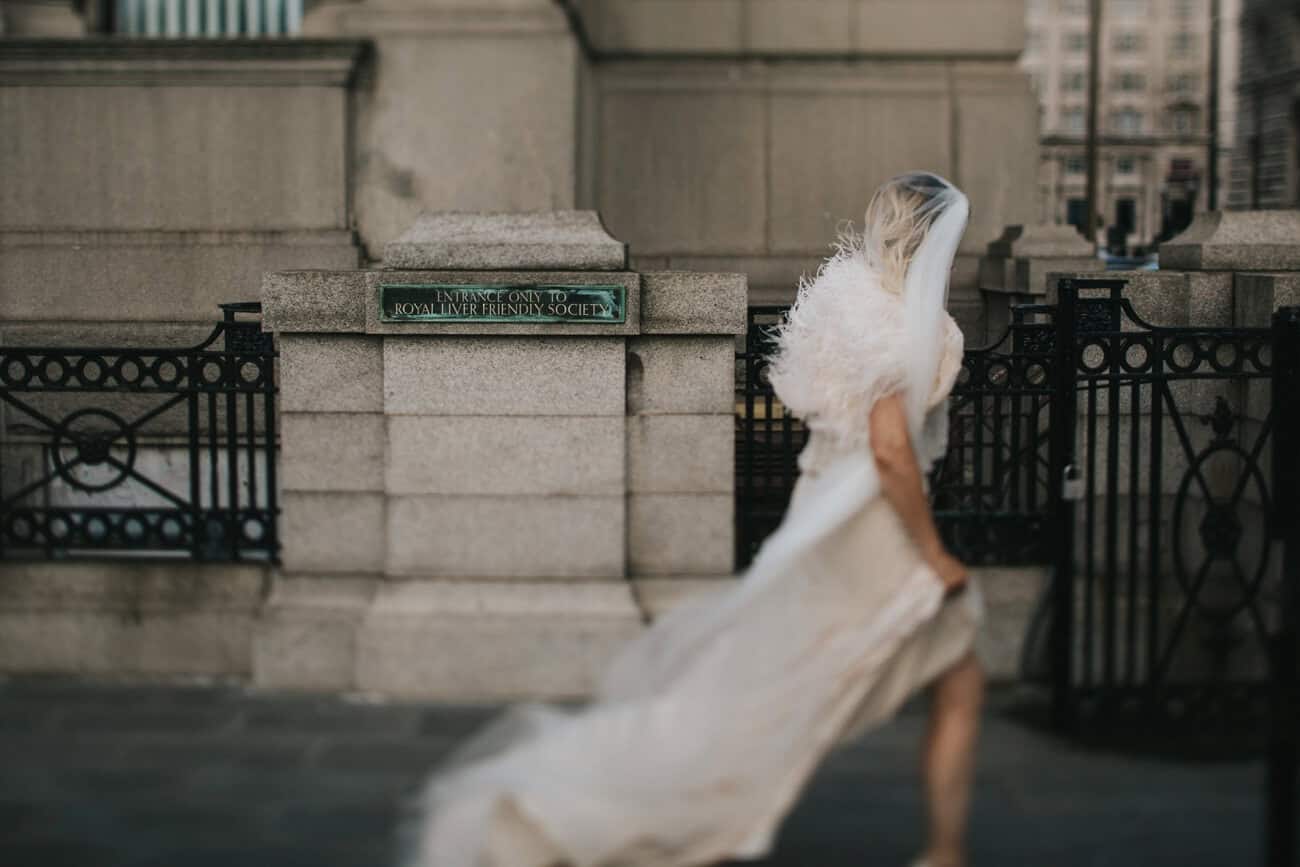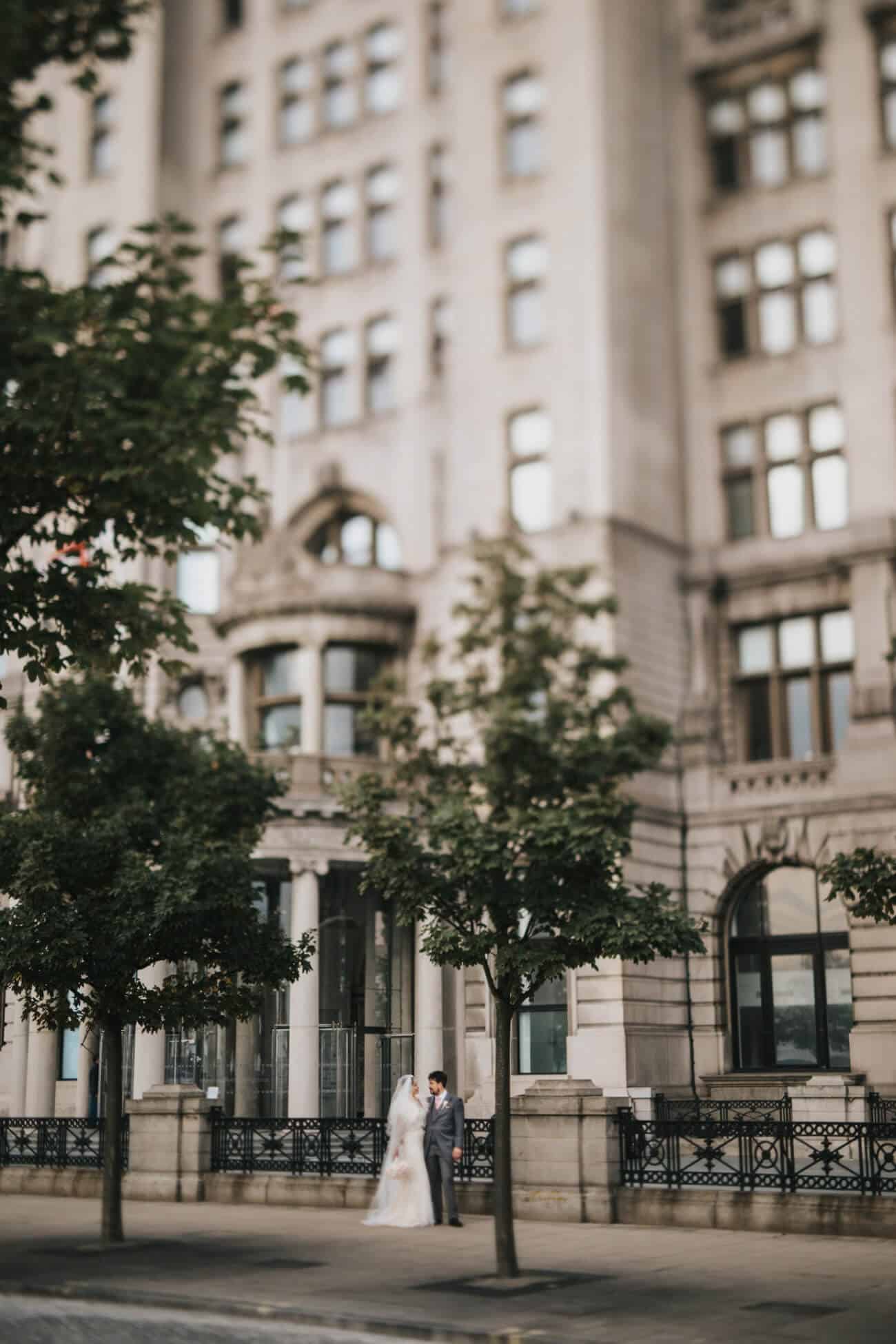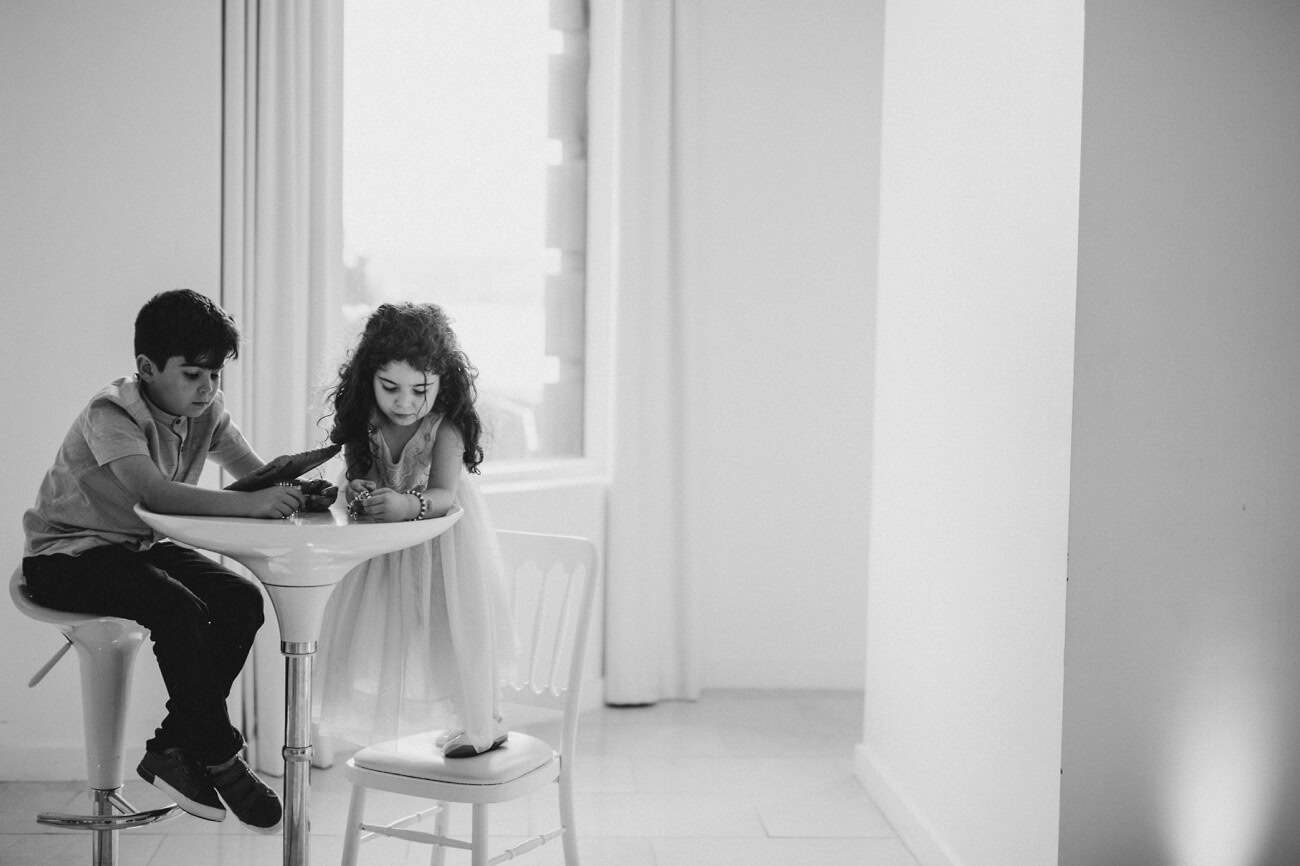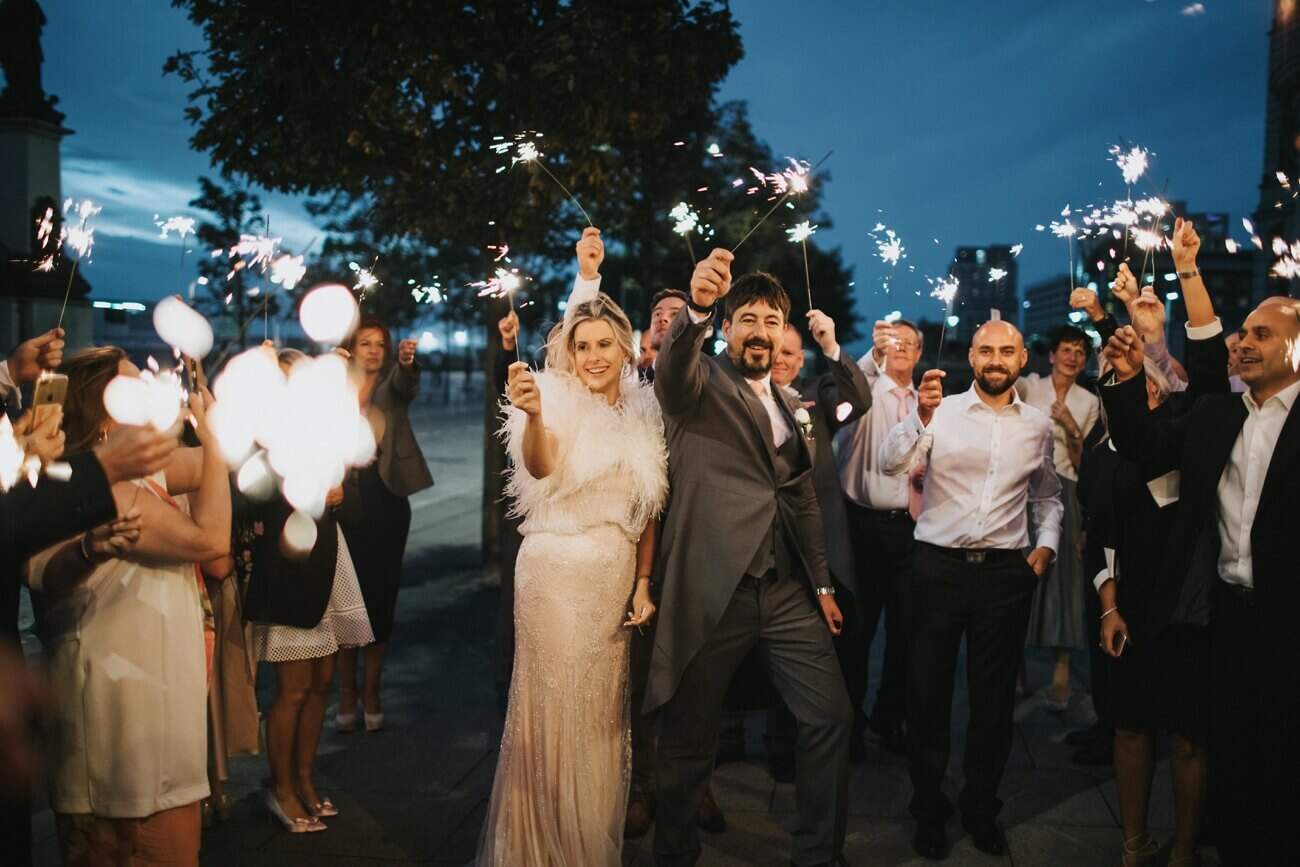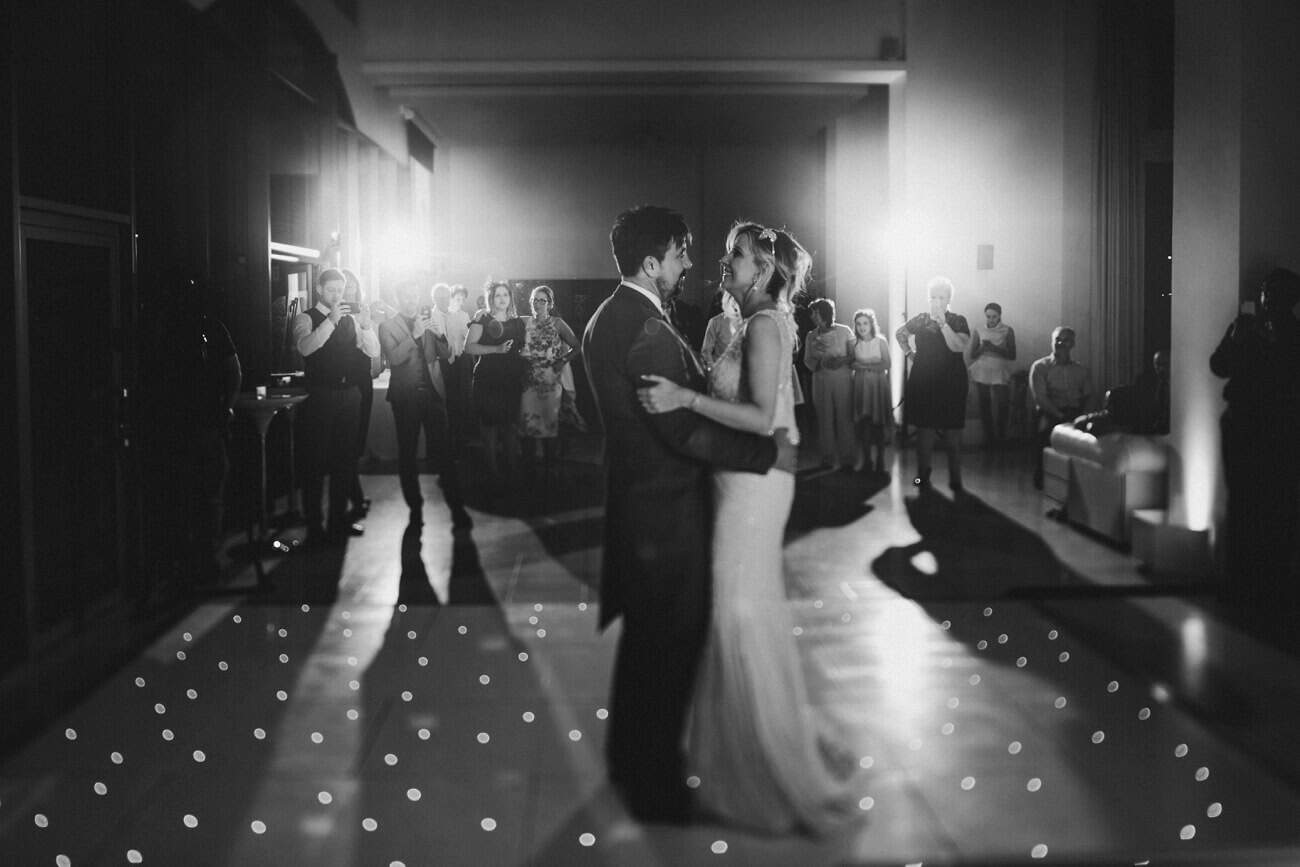 If you are getting married in Liverpool and looking for a Liver Building Wedding Photographer or Titanic Hotel Wedding Photographer please do contact me here.